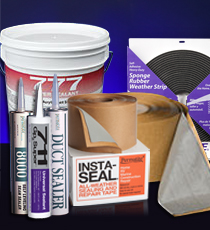 Company Profile
A Long History of Serving Our Customers
For more than 50 years, Permatite formulations have changed and improved the performance of sealants, tapes and sponges.
Unbeatable quality with no failures. A trusted resource that gets it right the first time.
Small runs.
Low minimums.
Short lead times and fast delivery.
Exceptional customer service.
Global distribution from knowledgeable distributors.
Permatite sealants, coatings, tapes and sponges are custom-formulated and engineered to excel in specific applications – with maximum performance and longer product life. For the future, our plans are to keep doing what we do best. That means a dynamic solution-based organization devoted to developing the best possible products for a changing industrial environment.